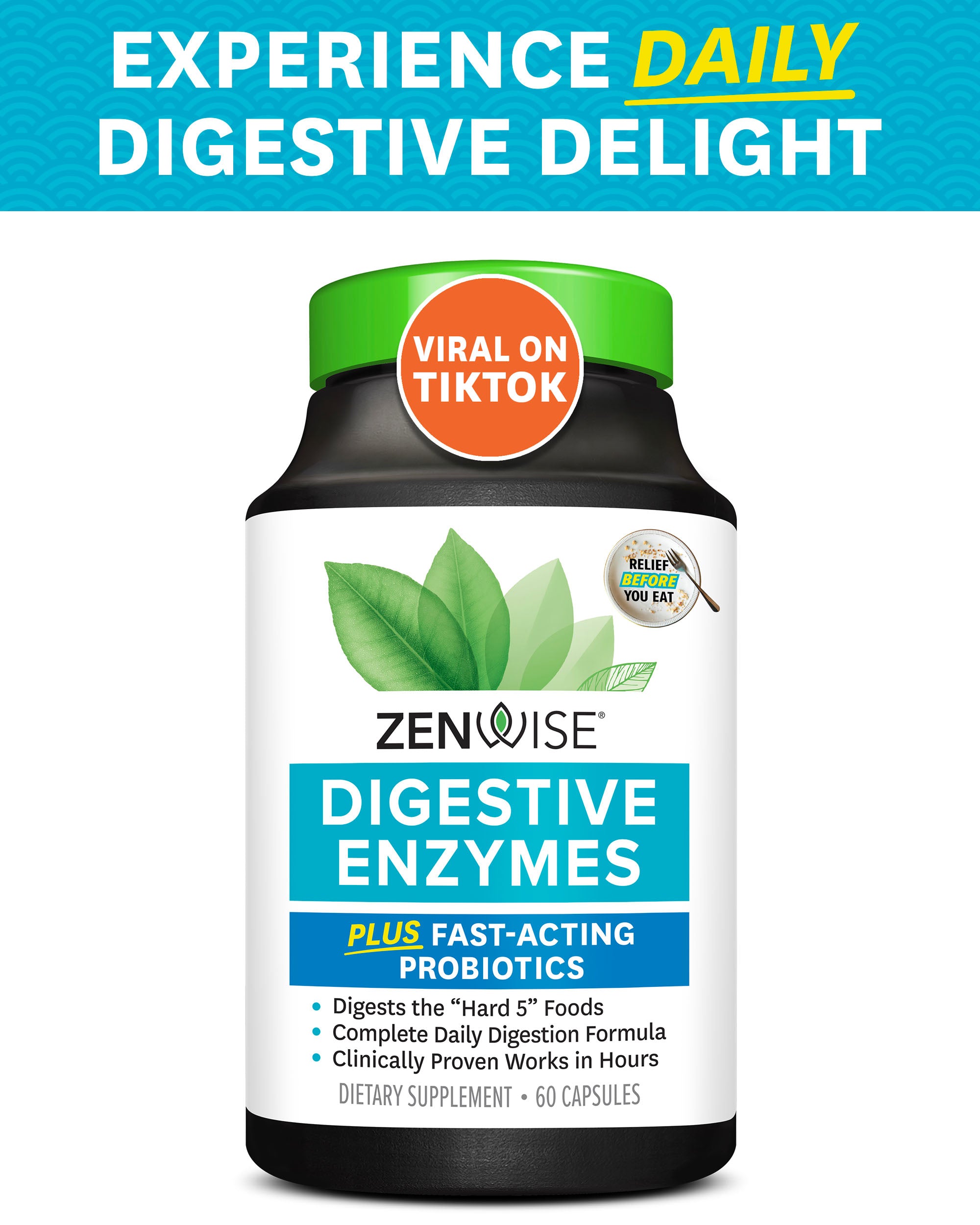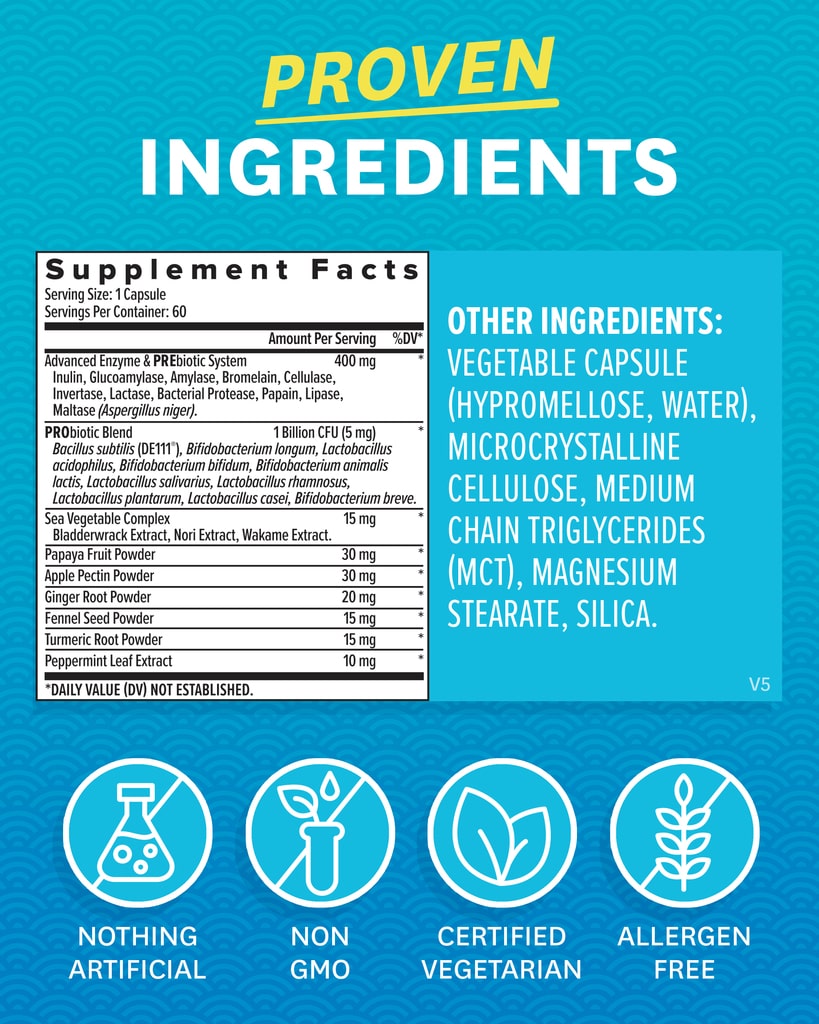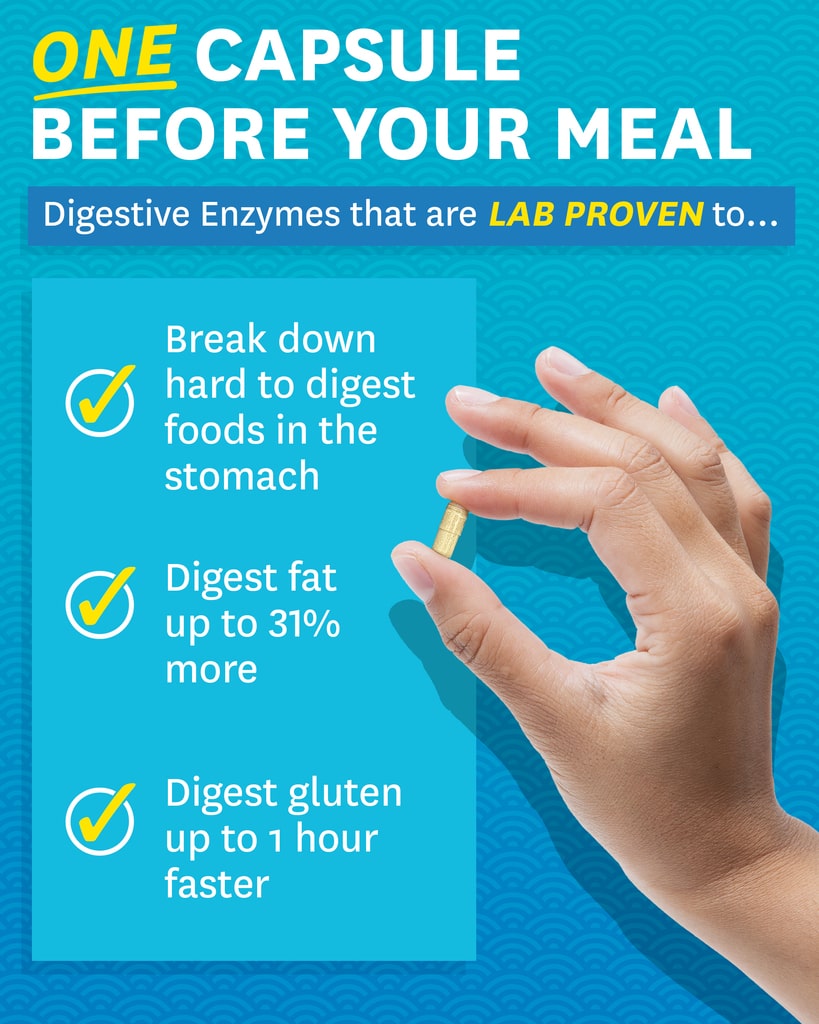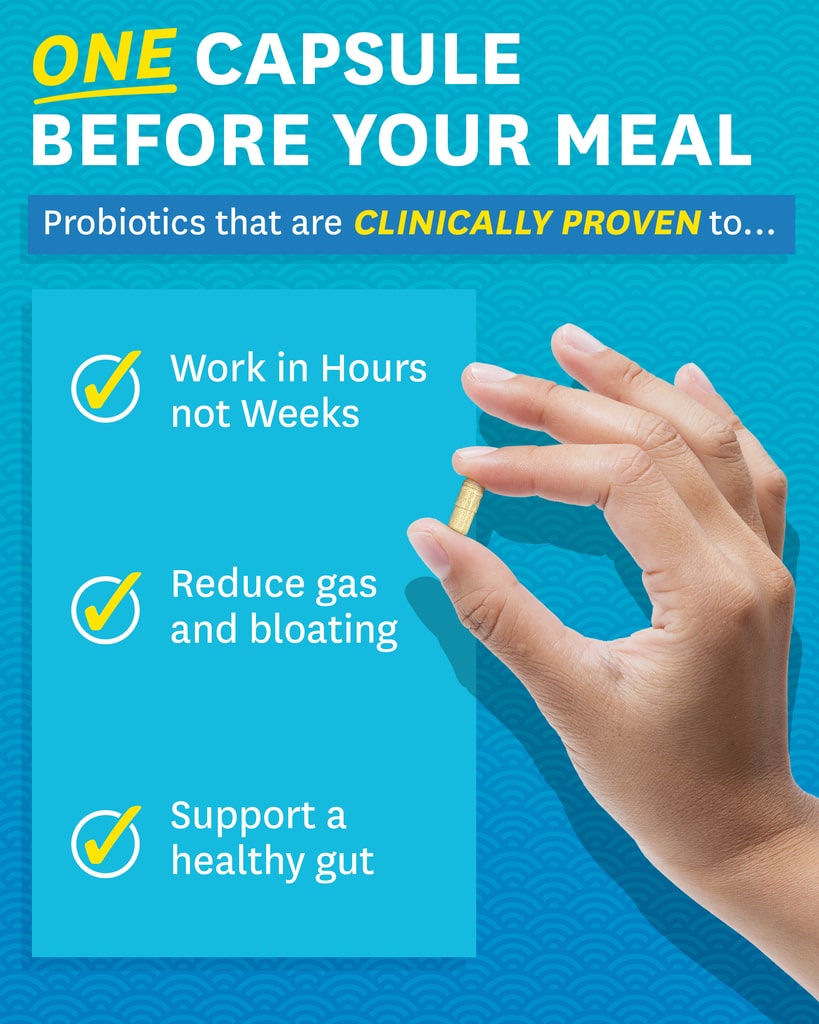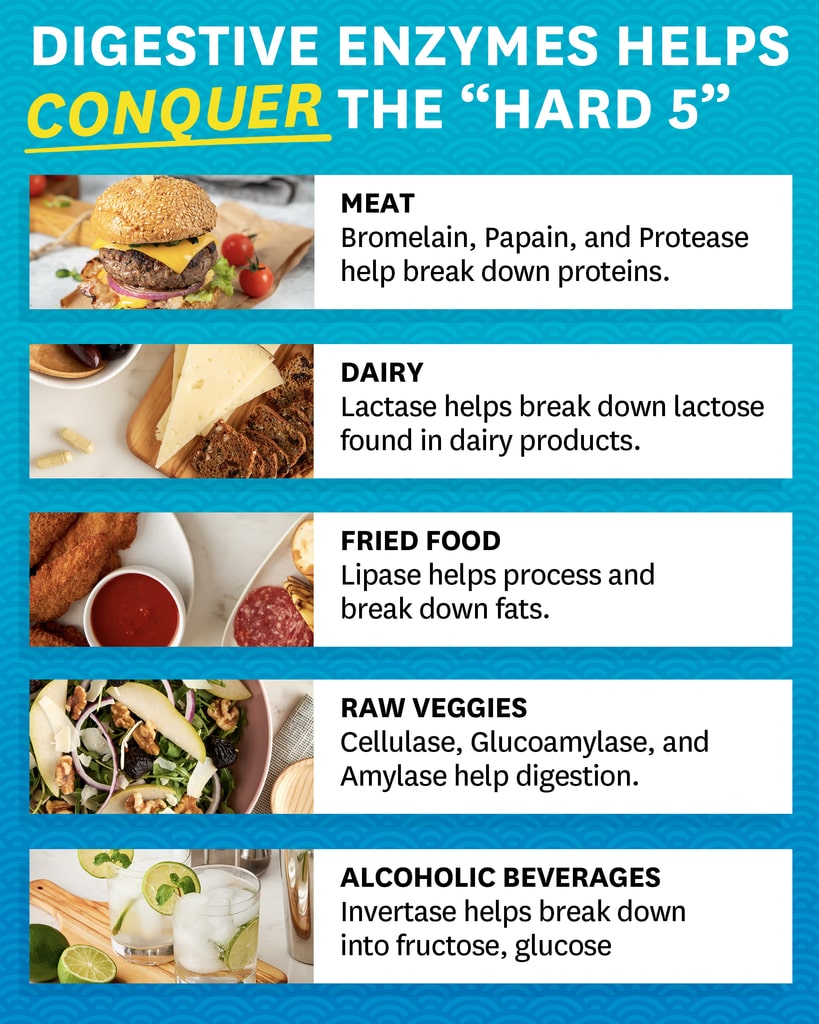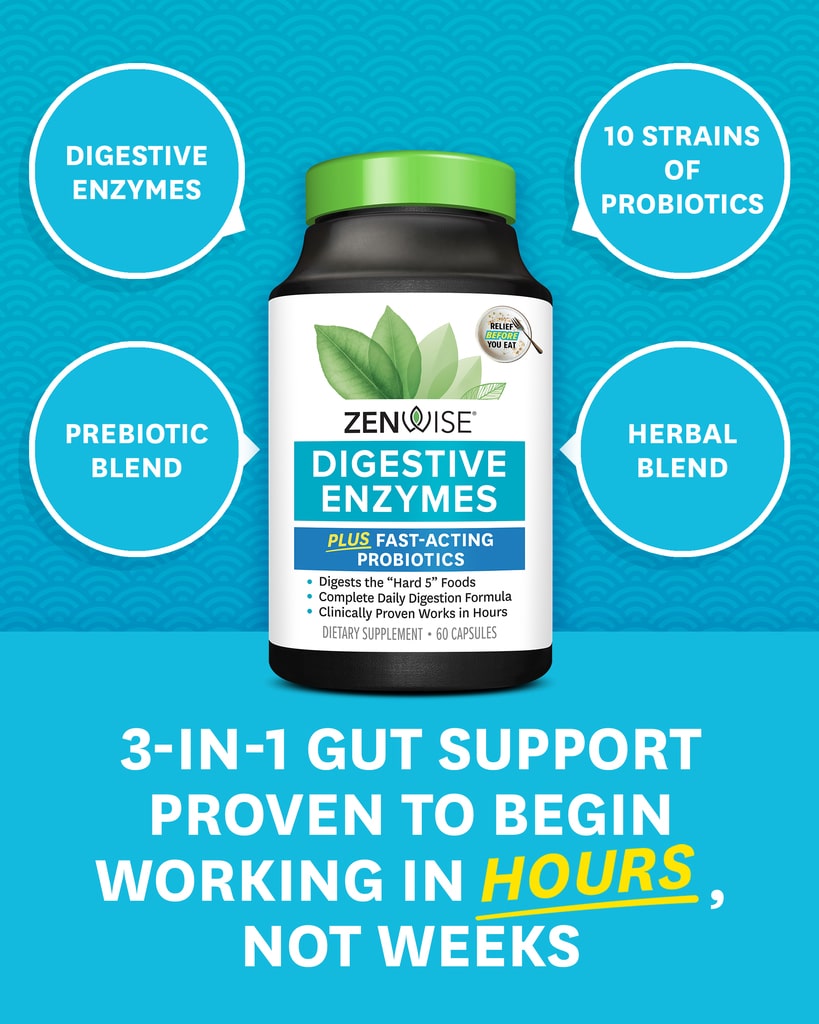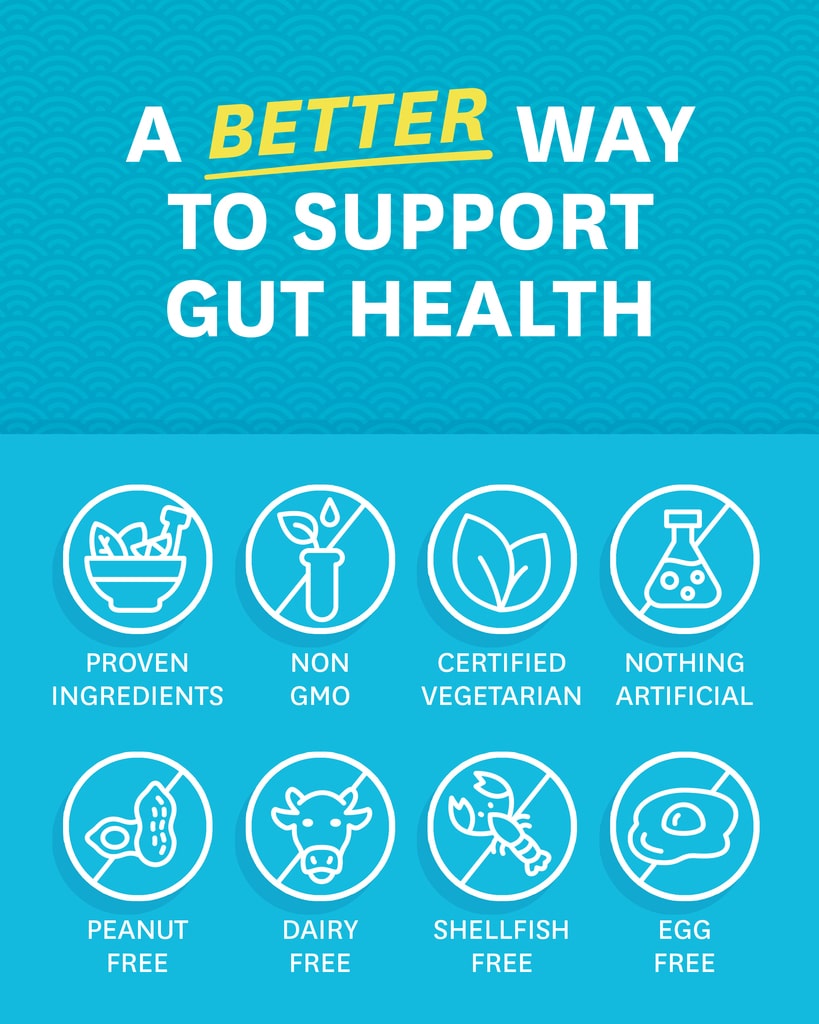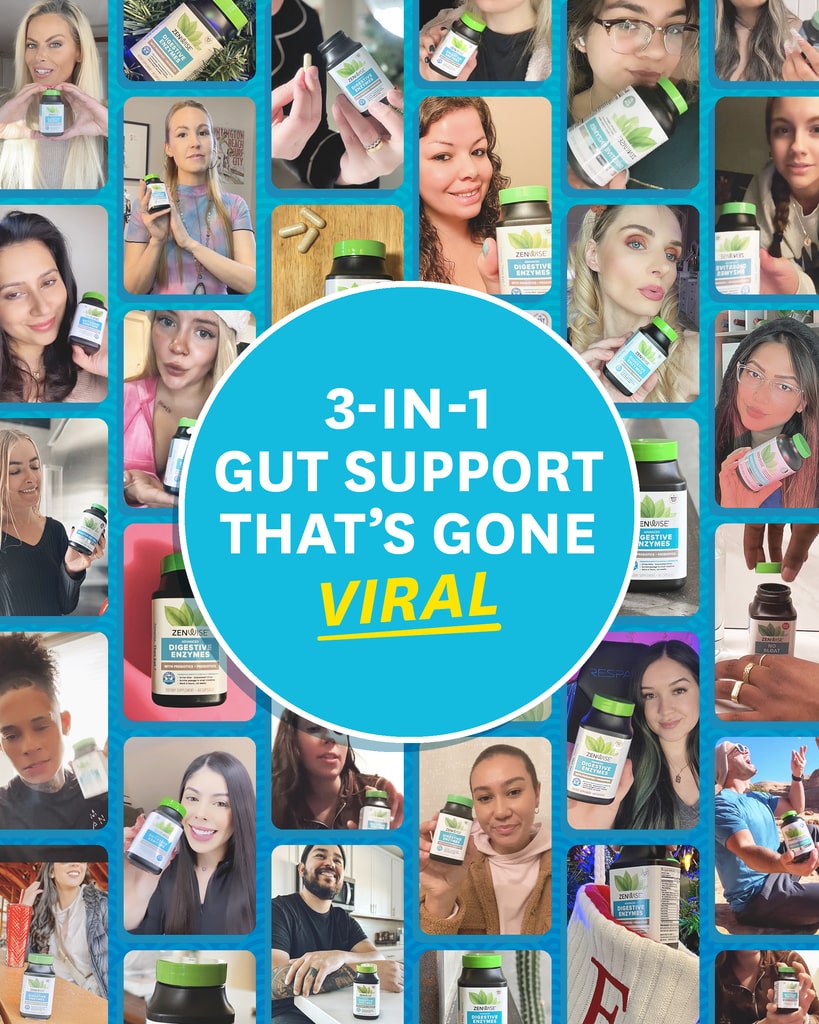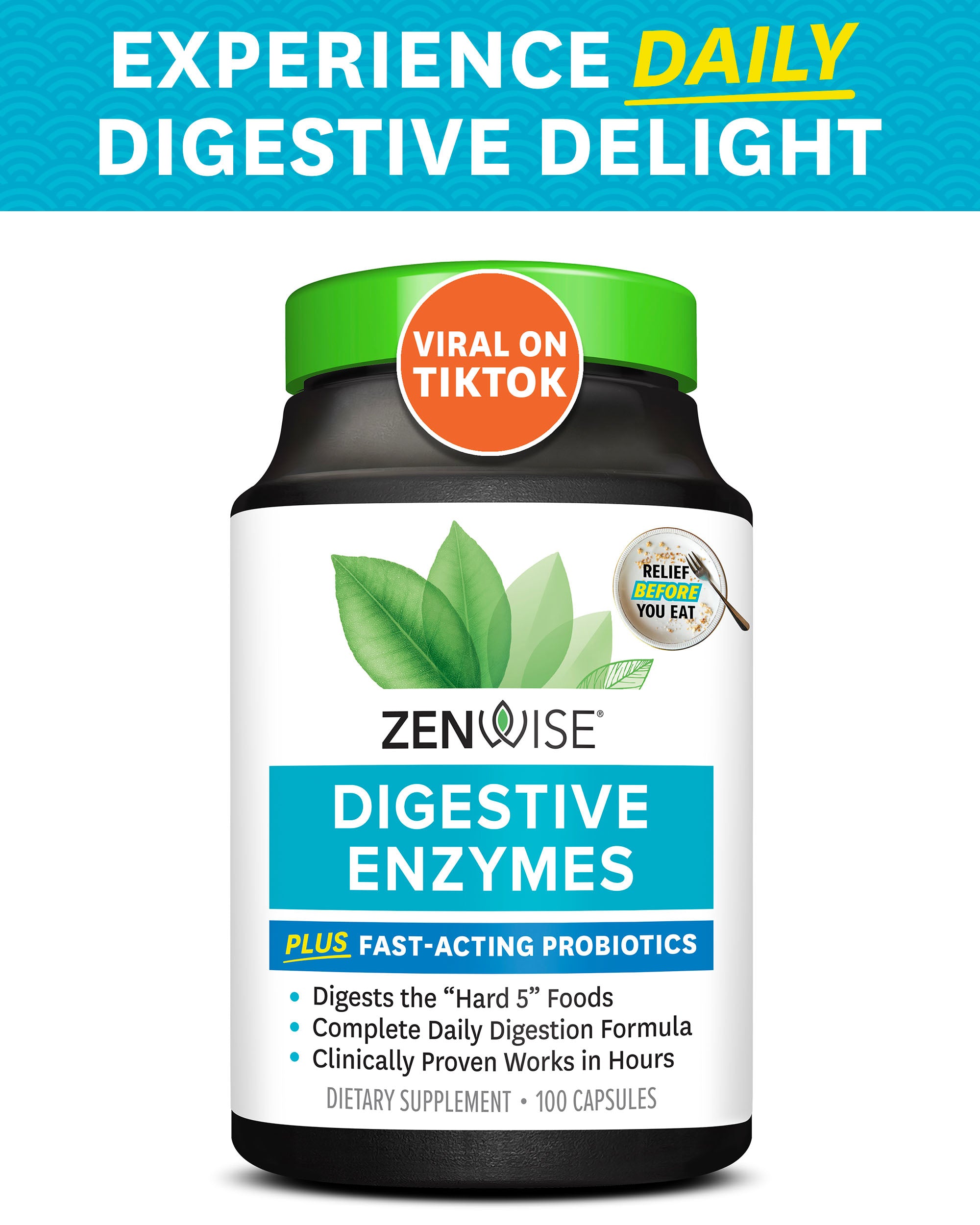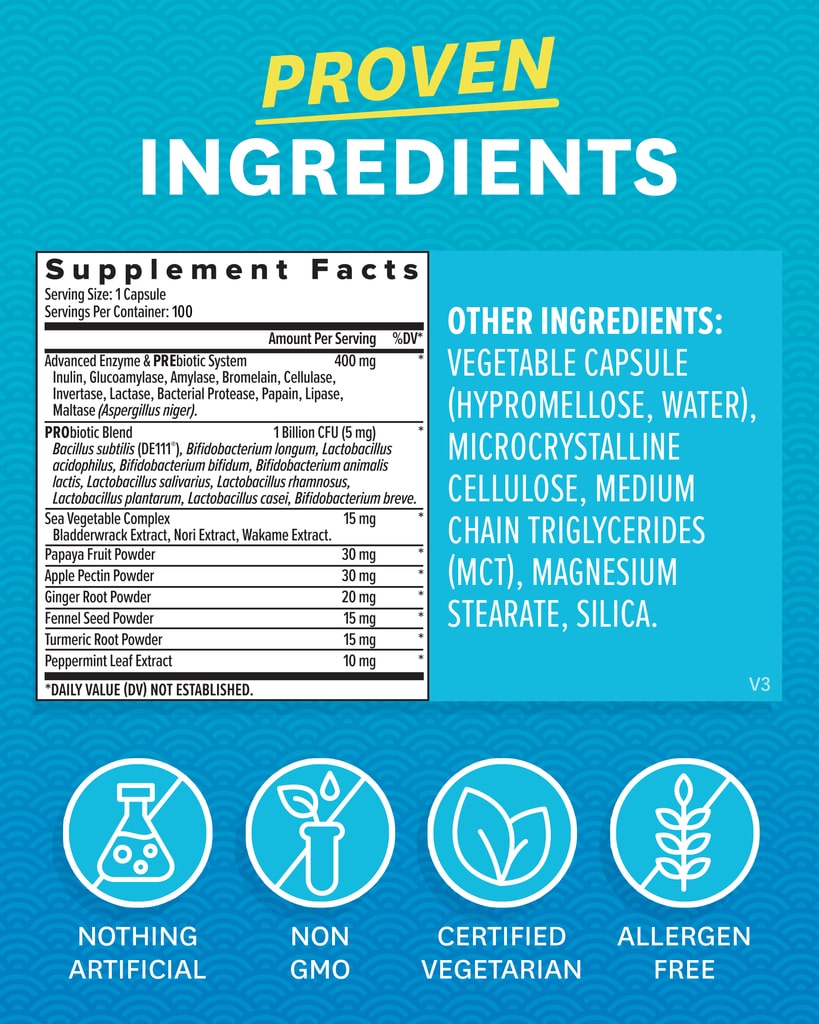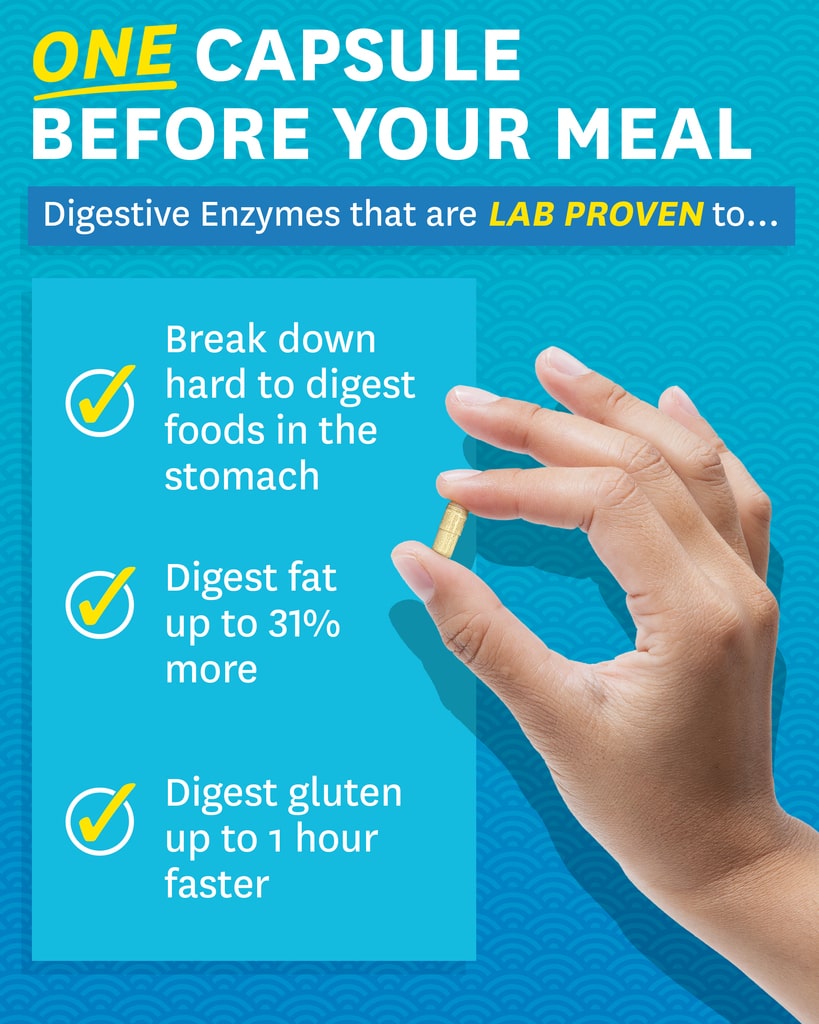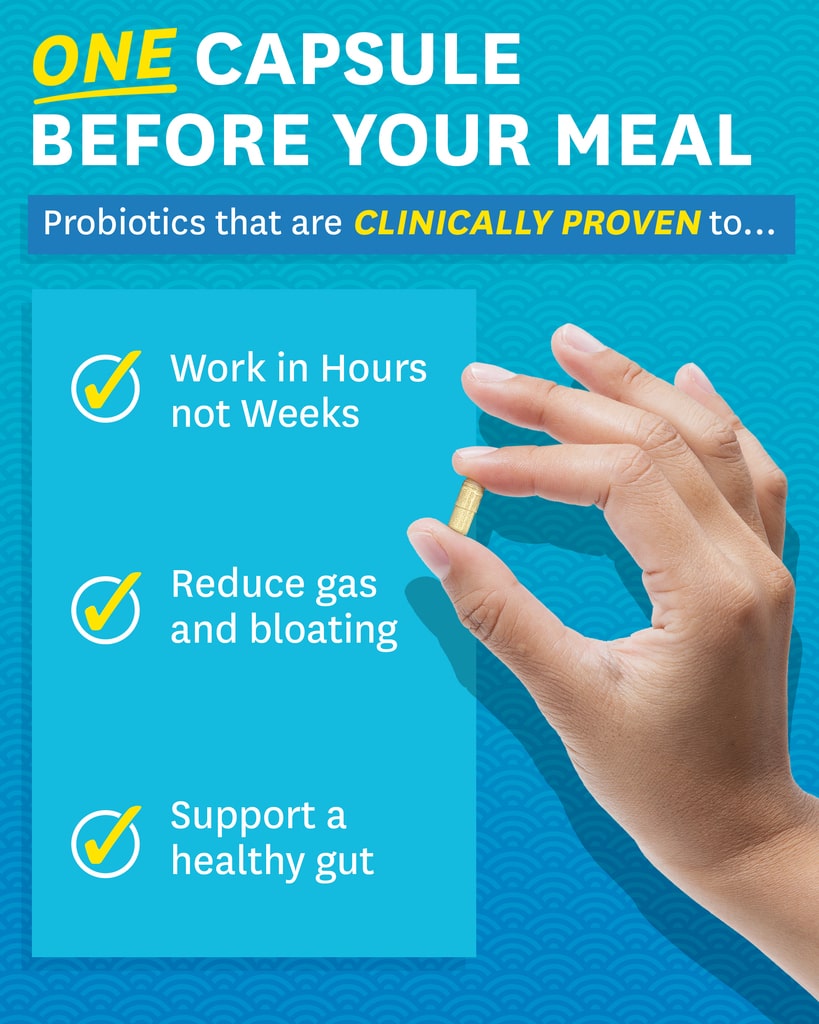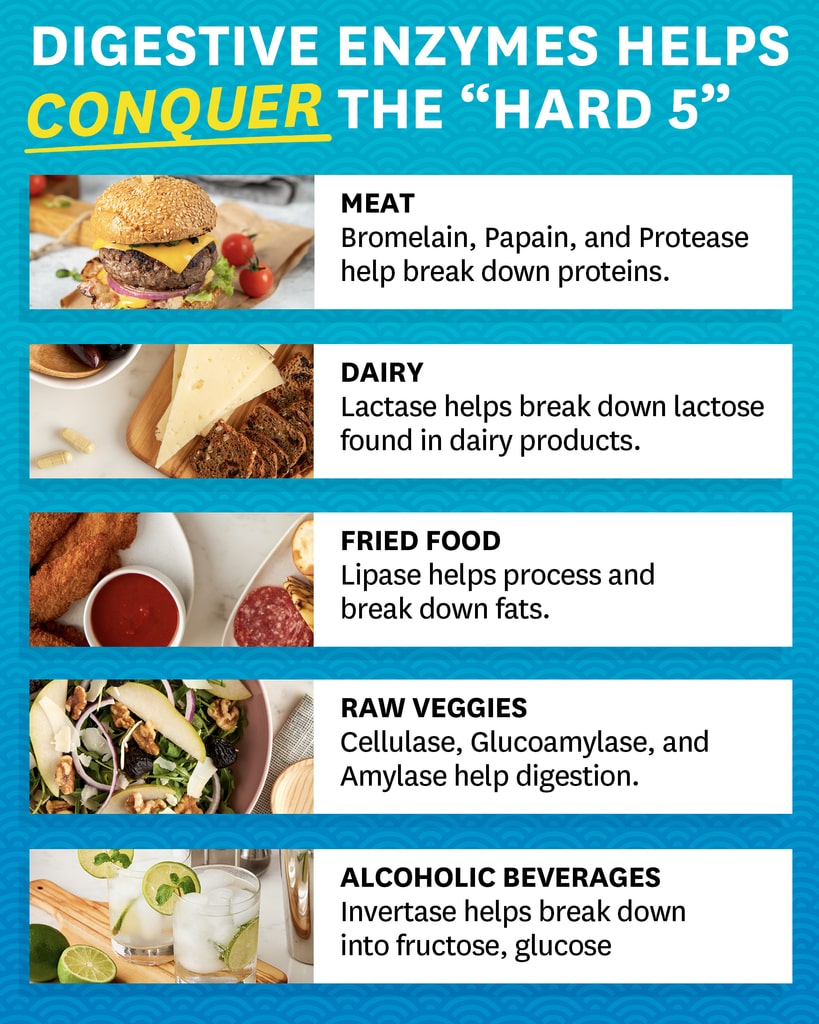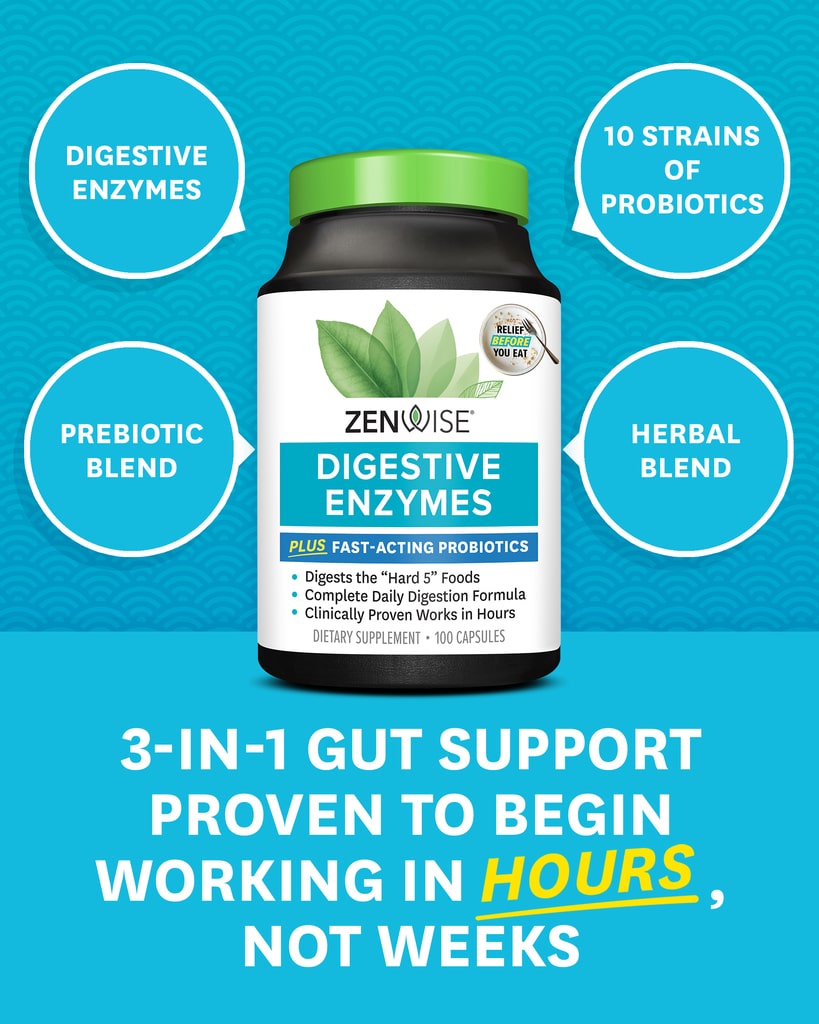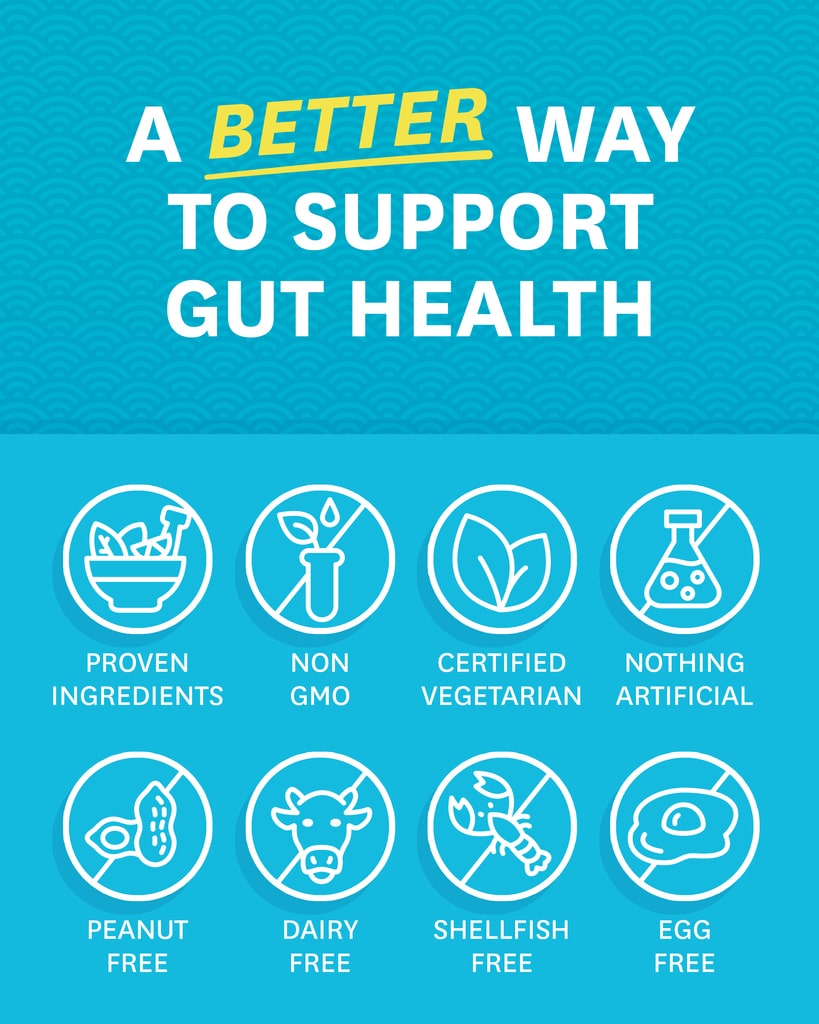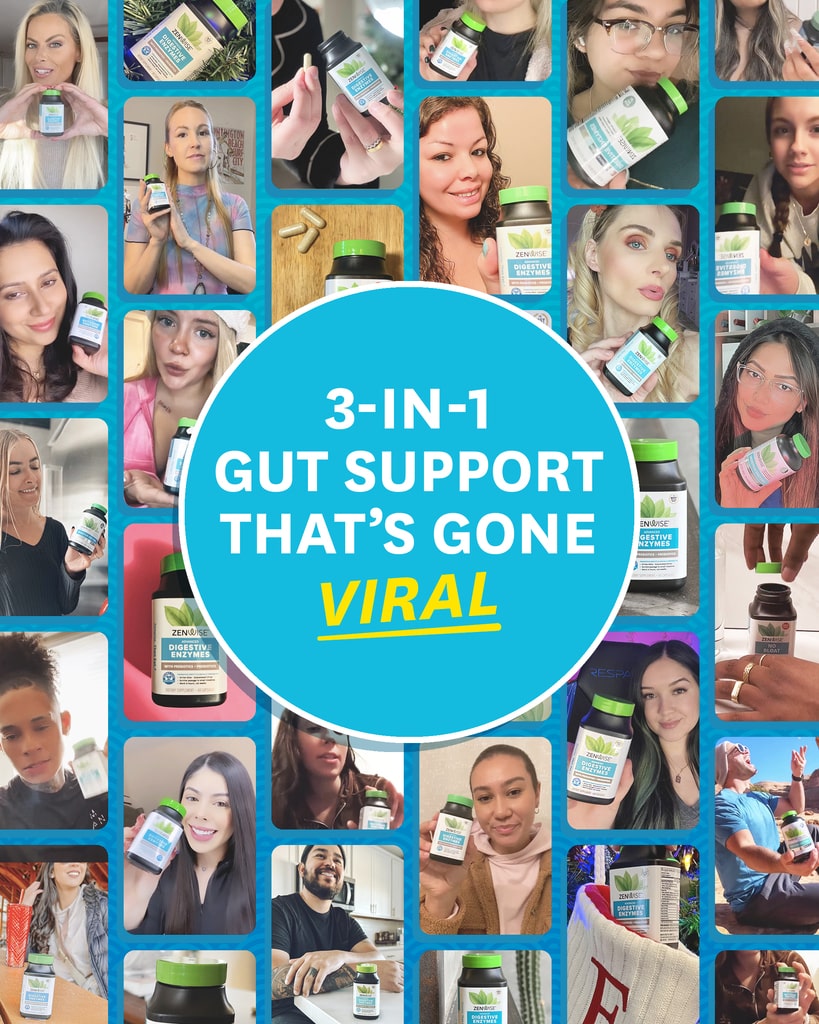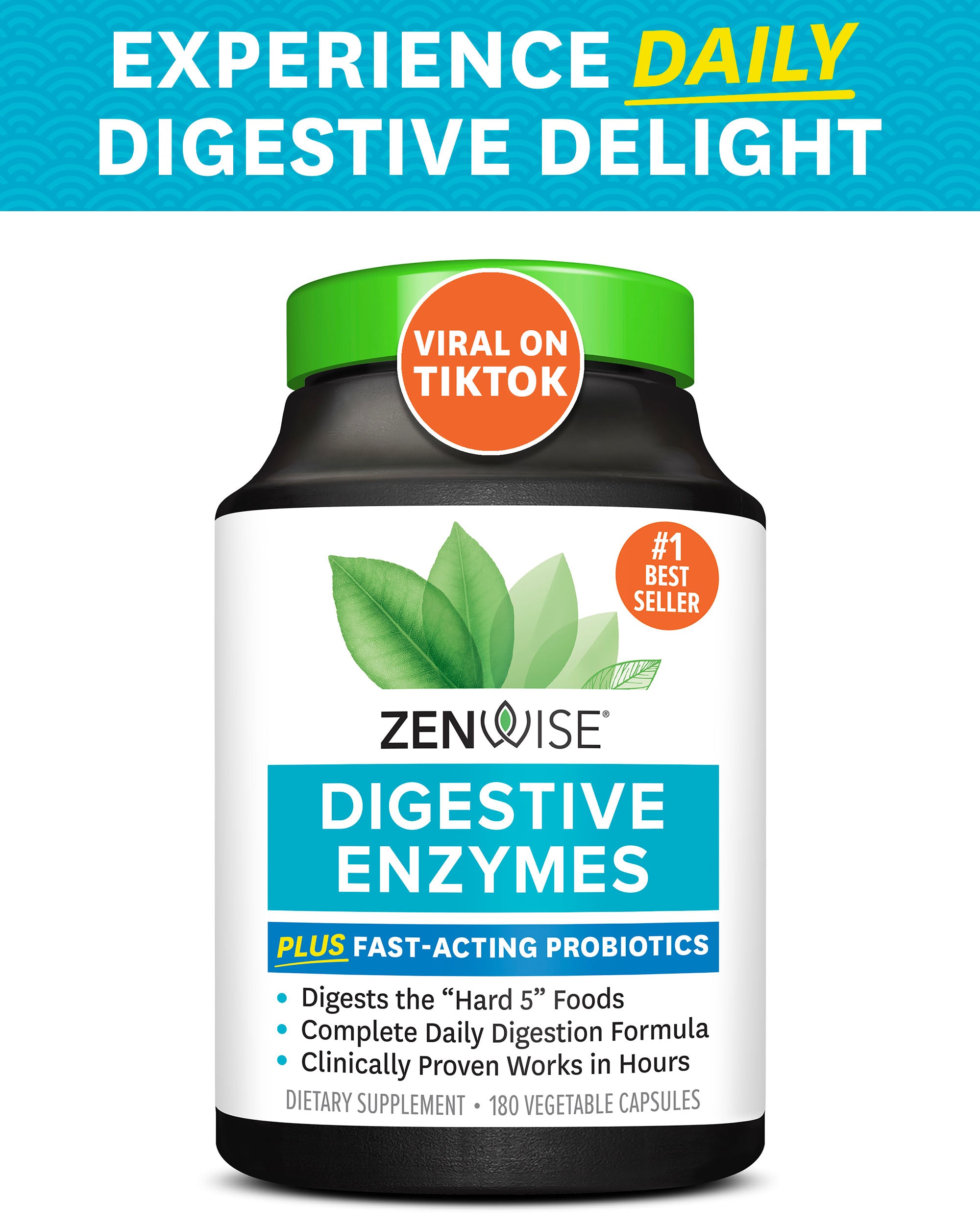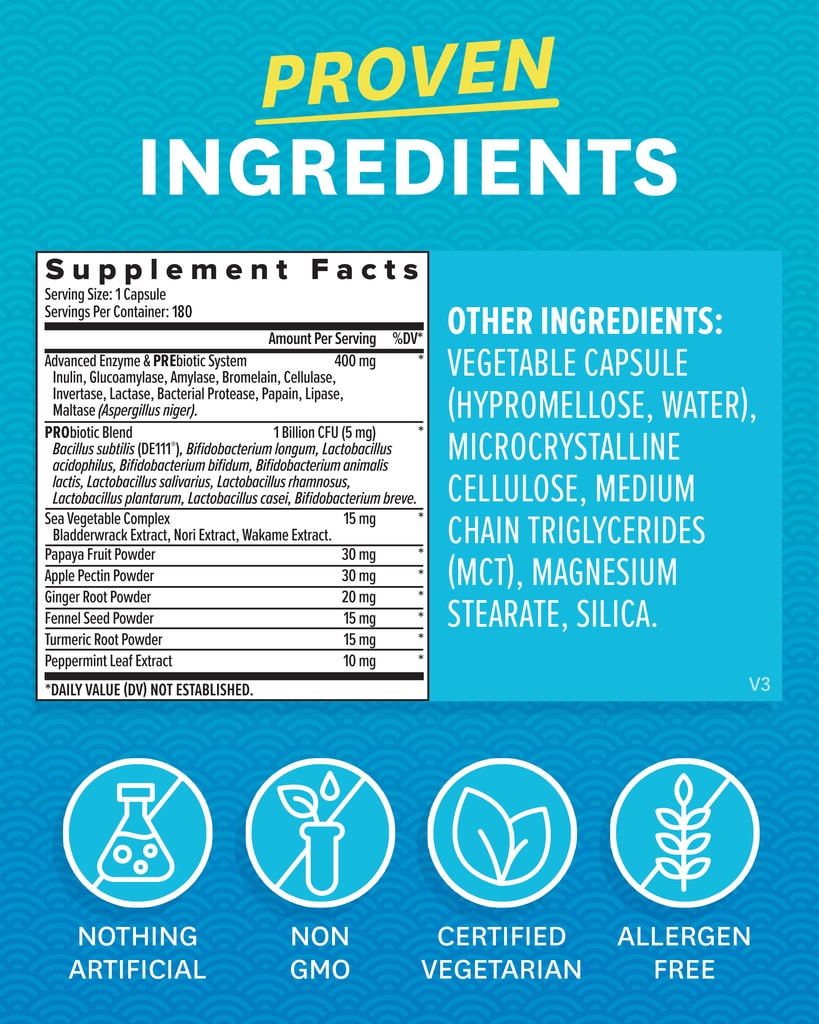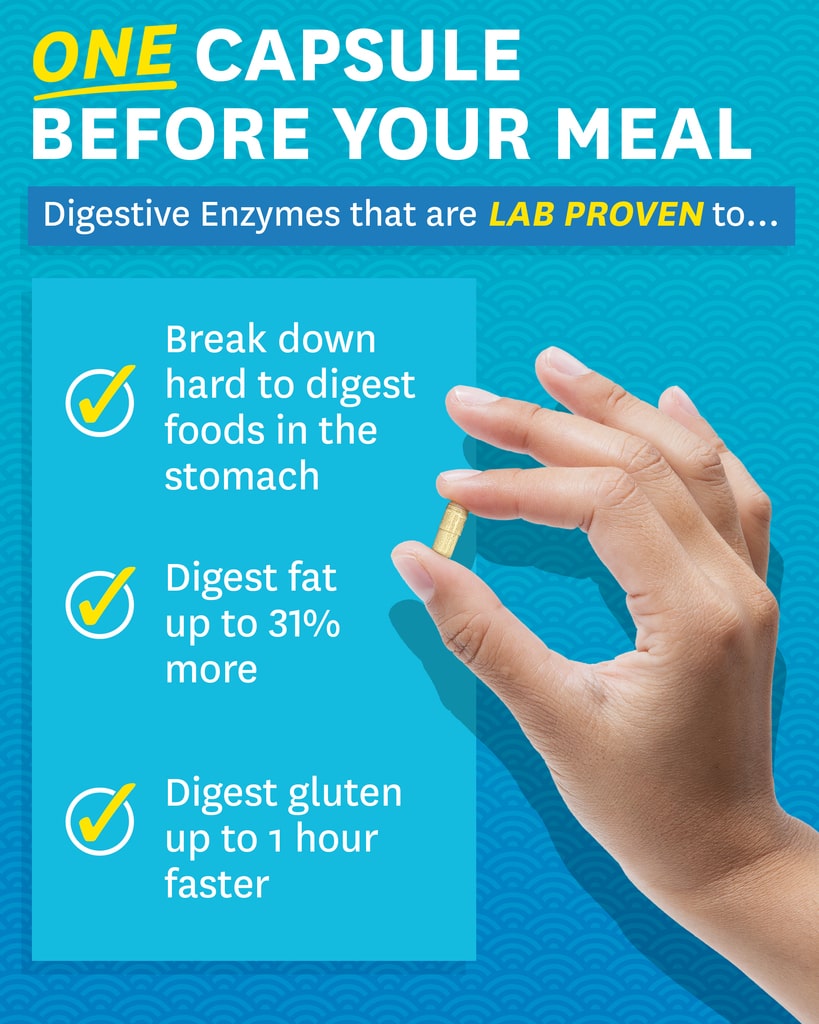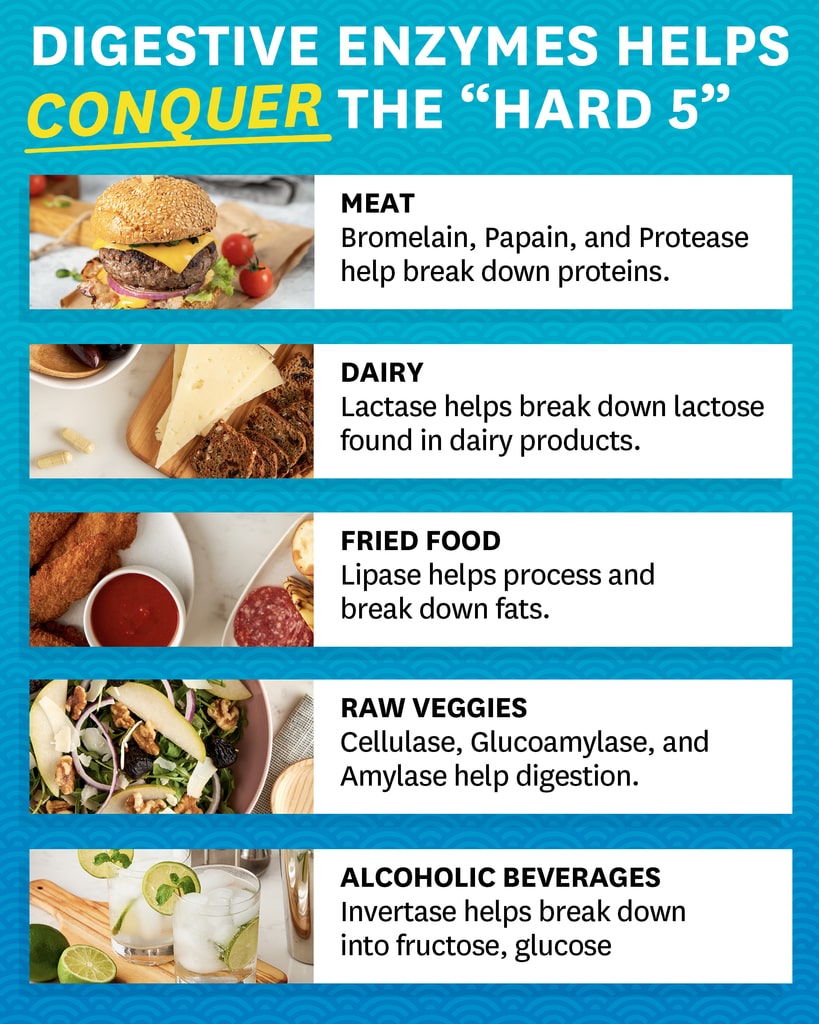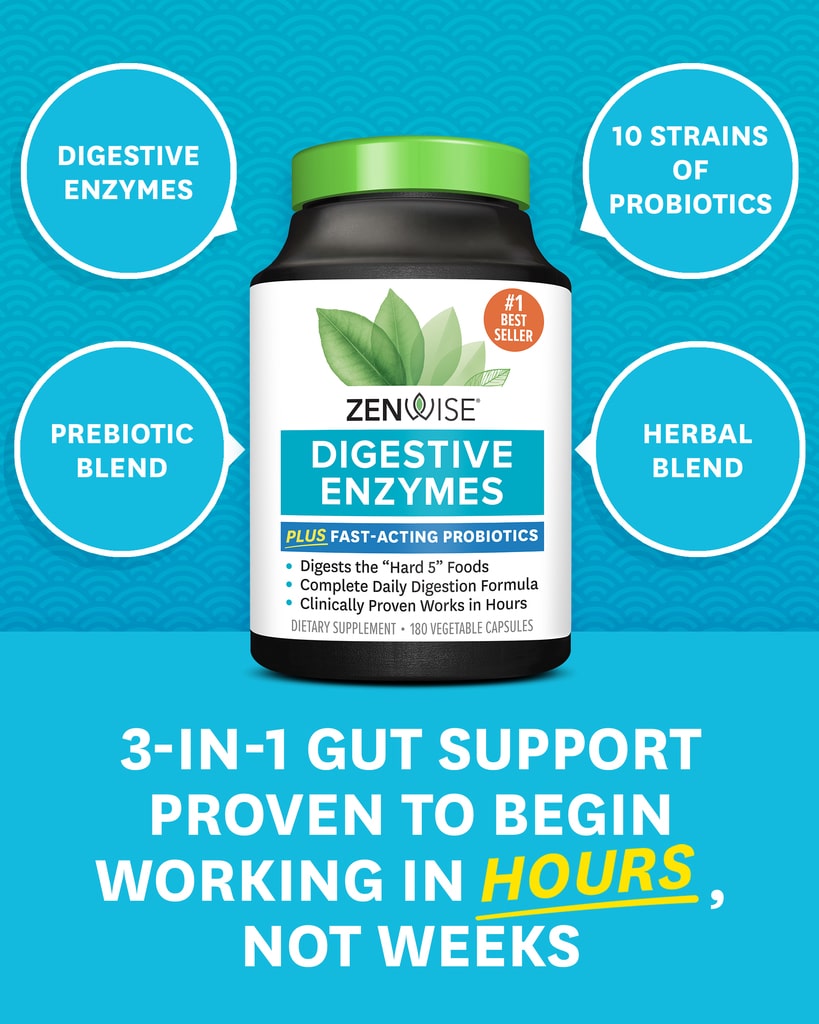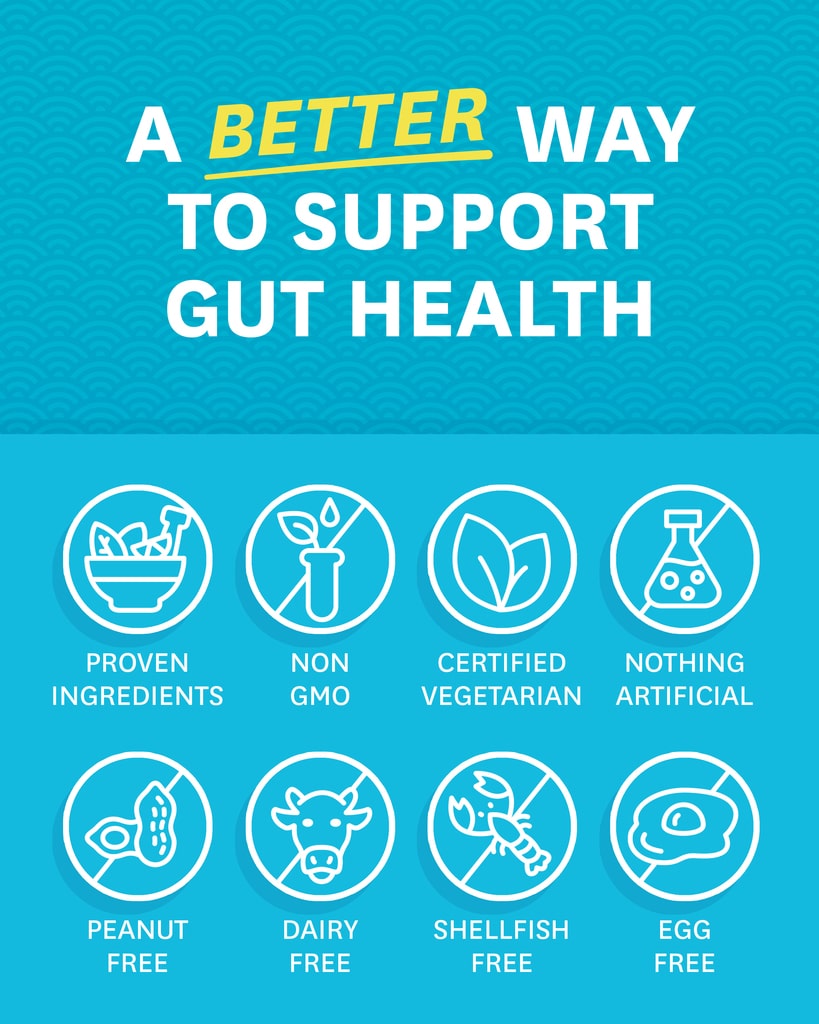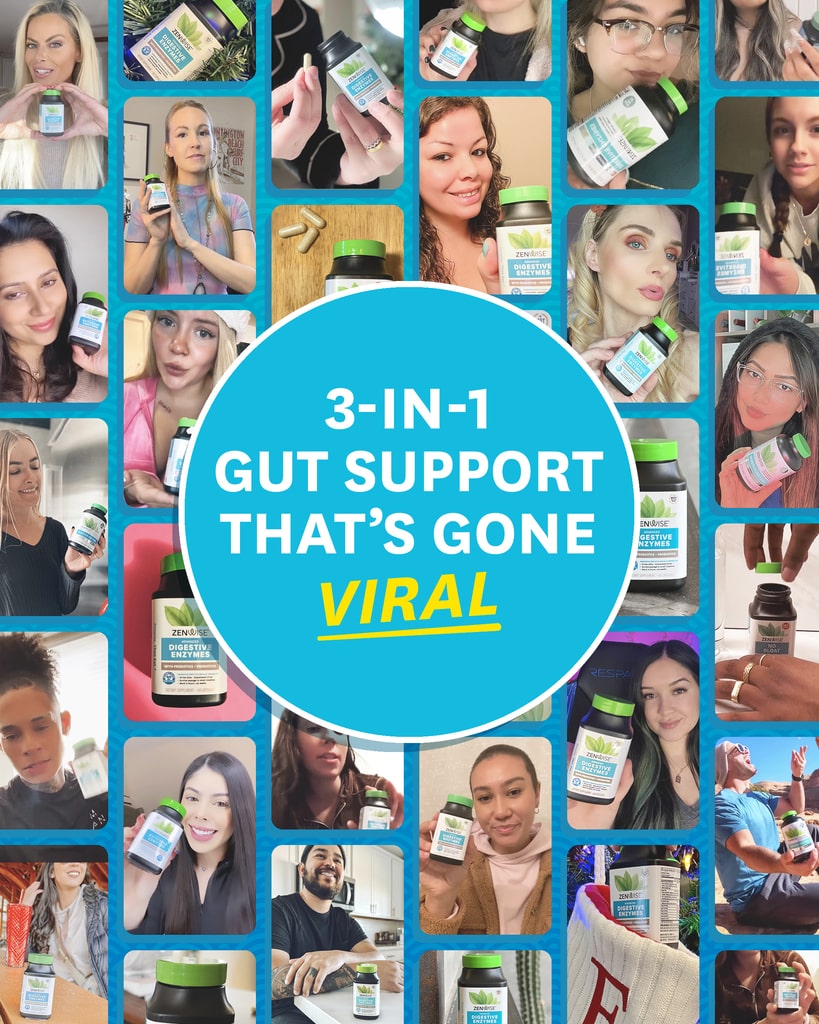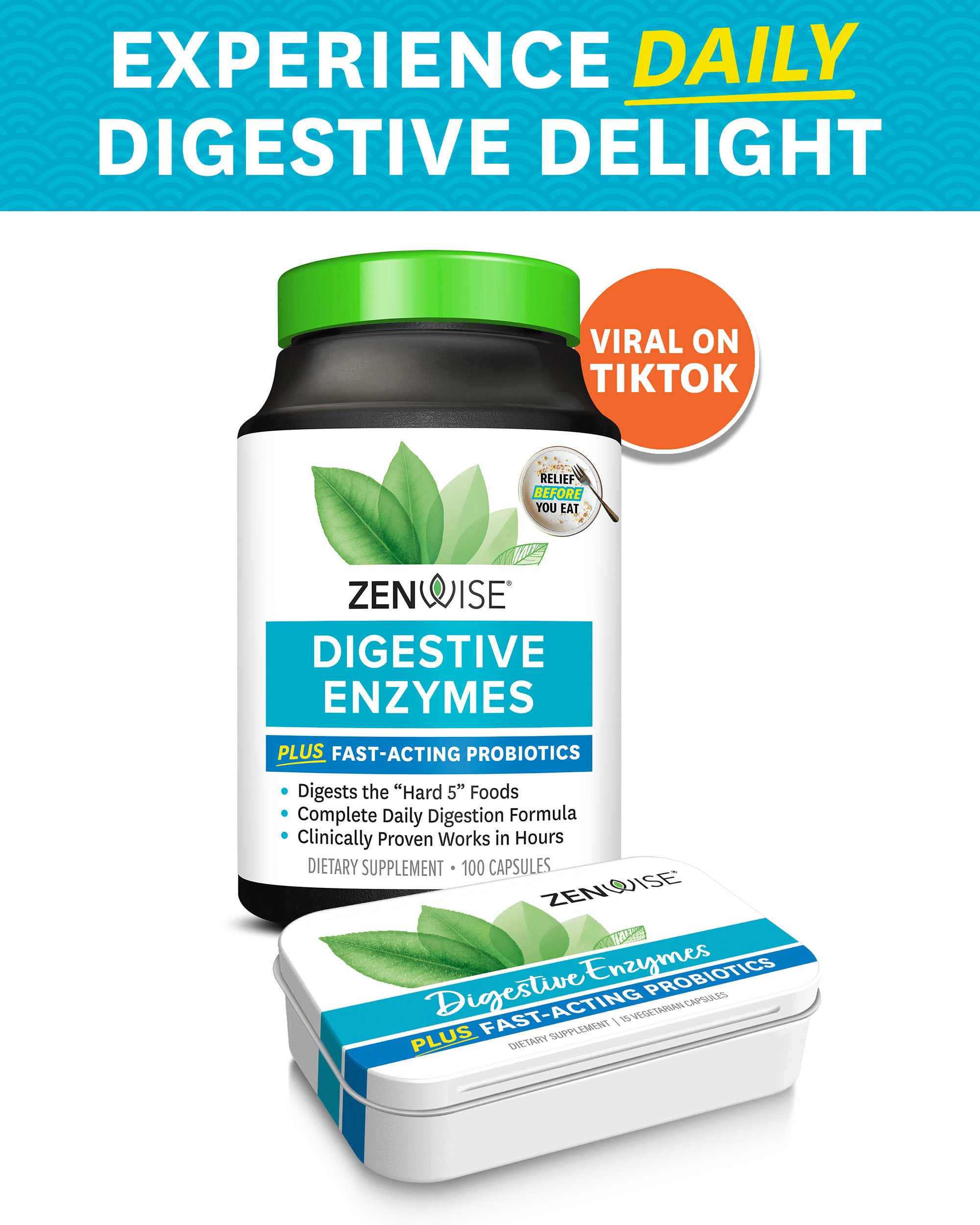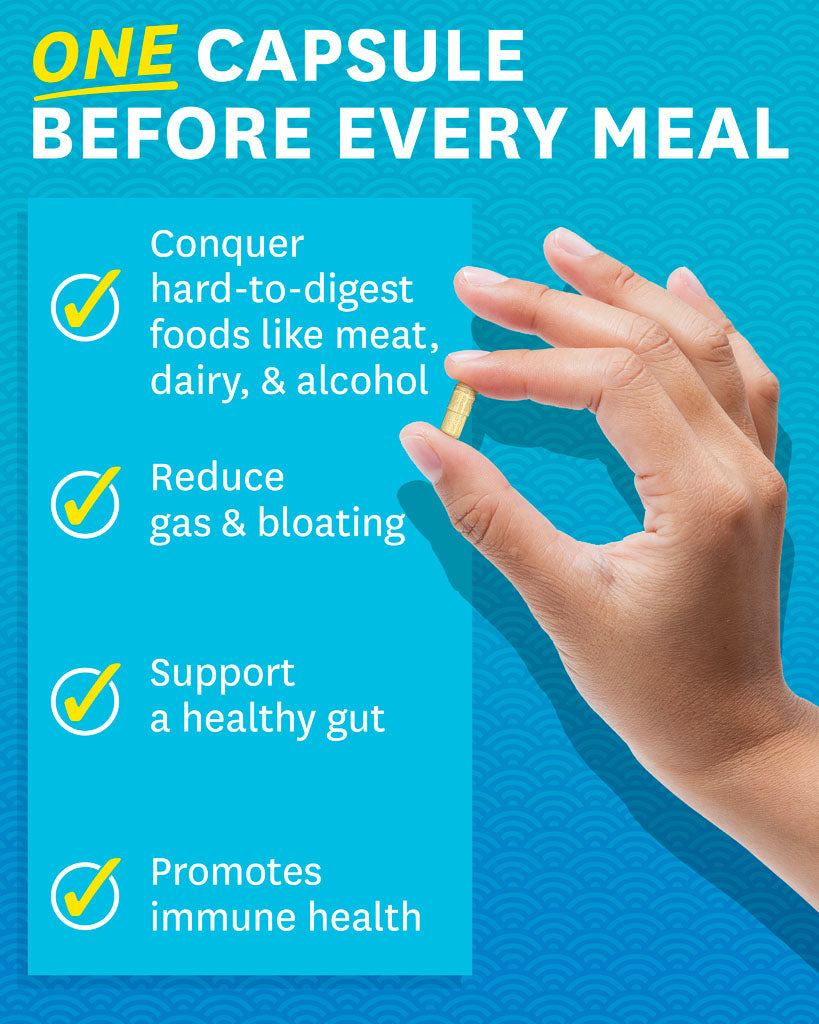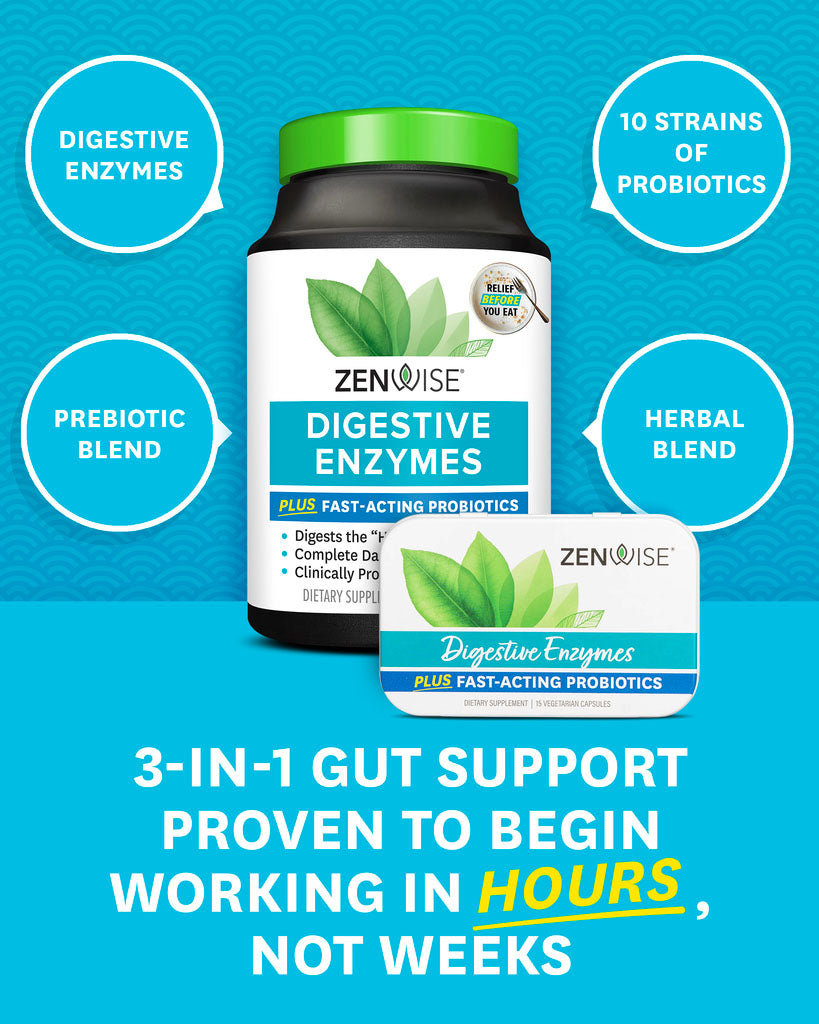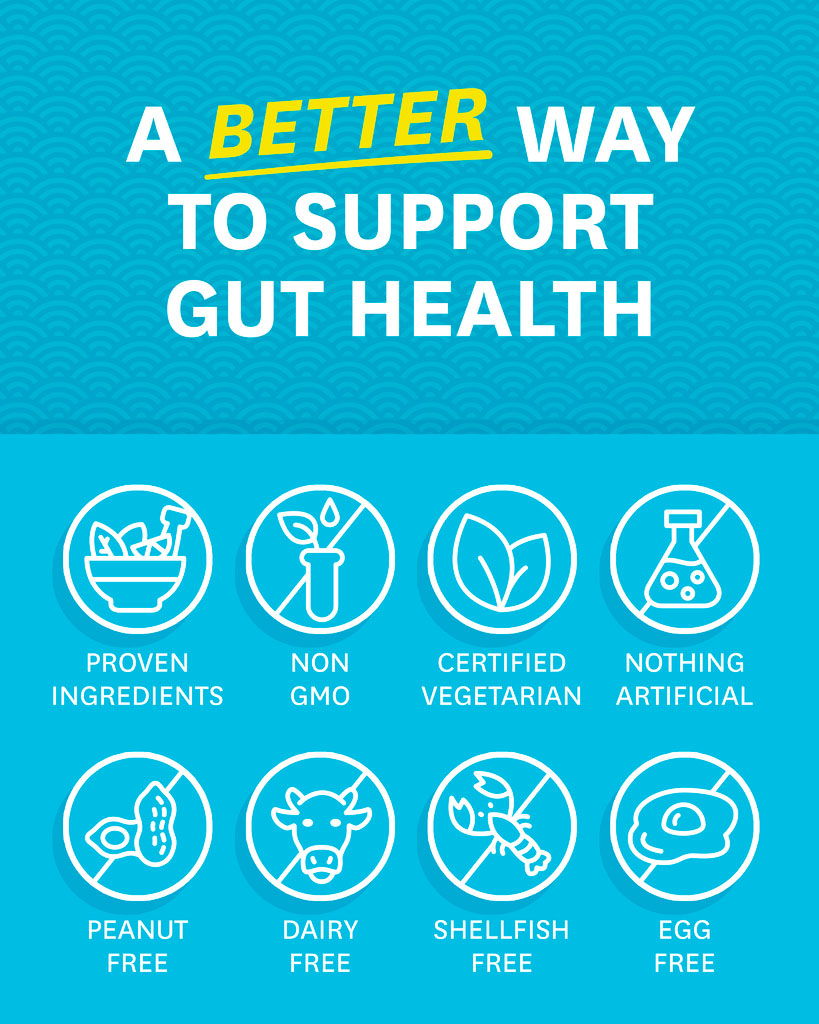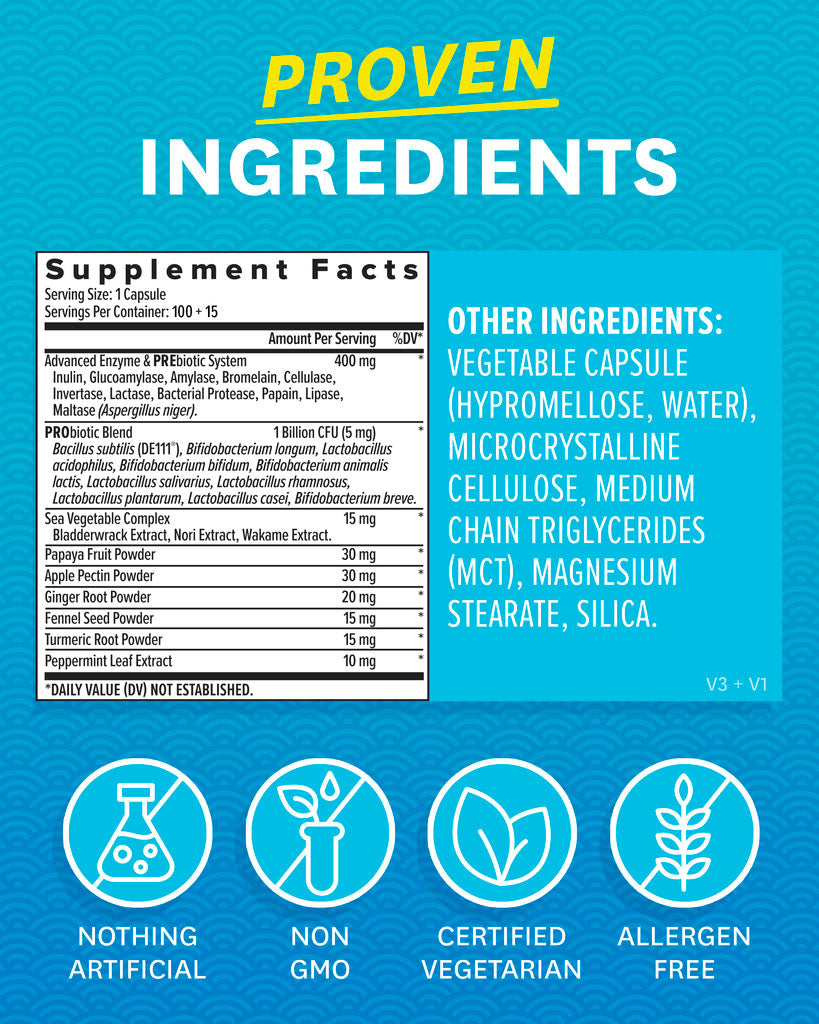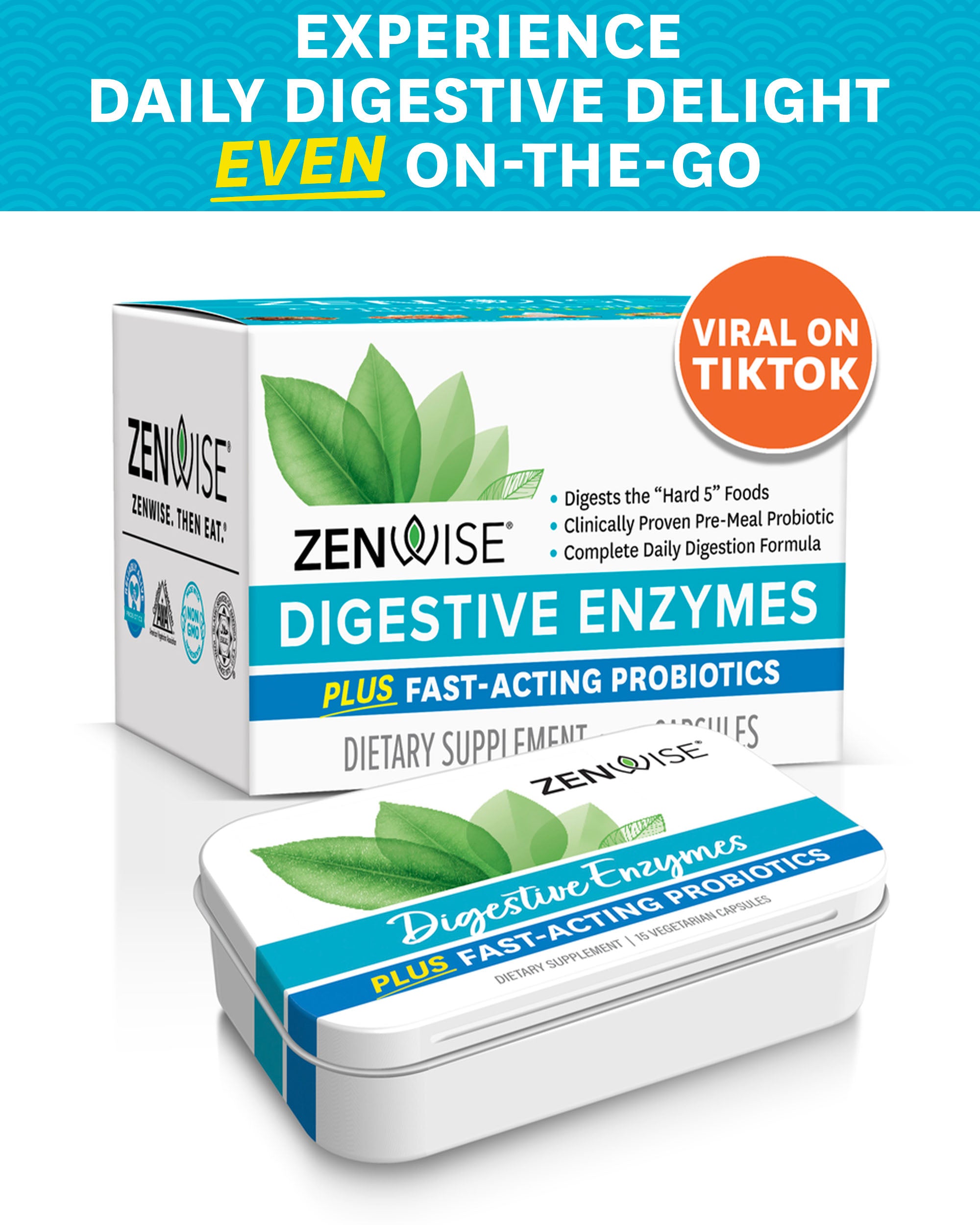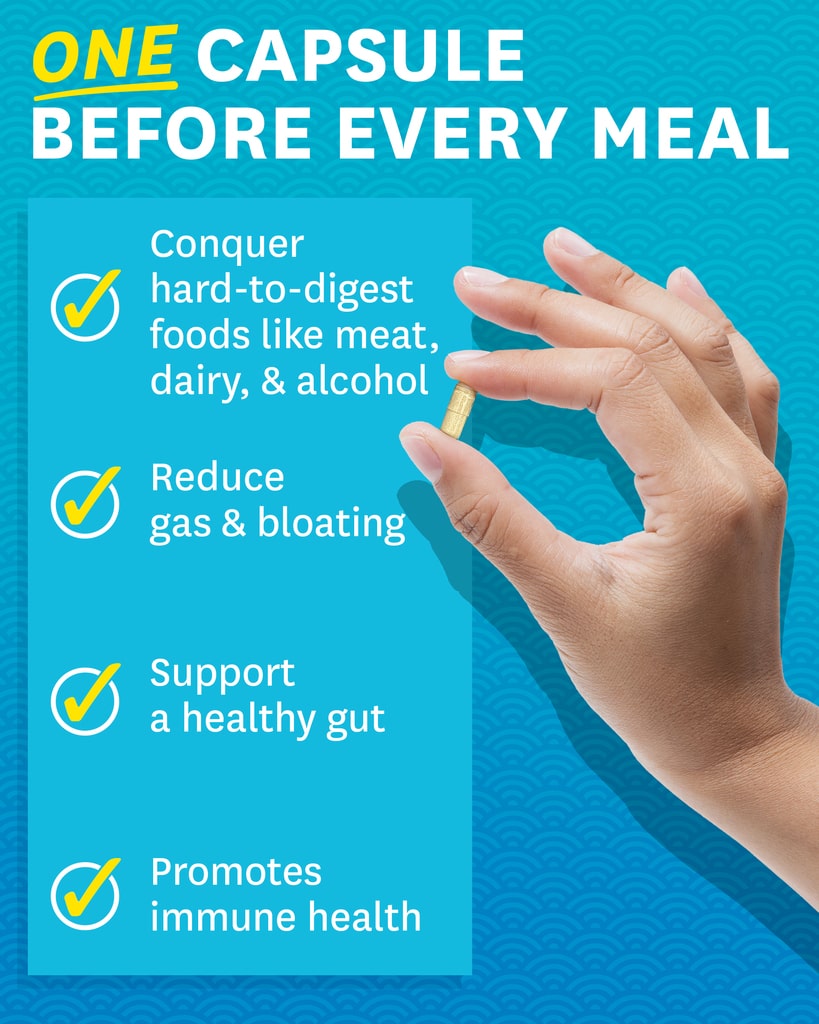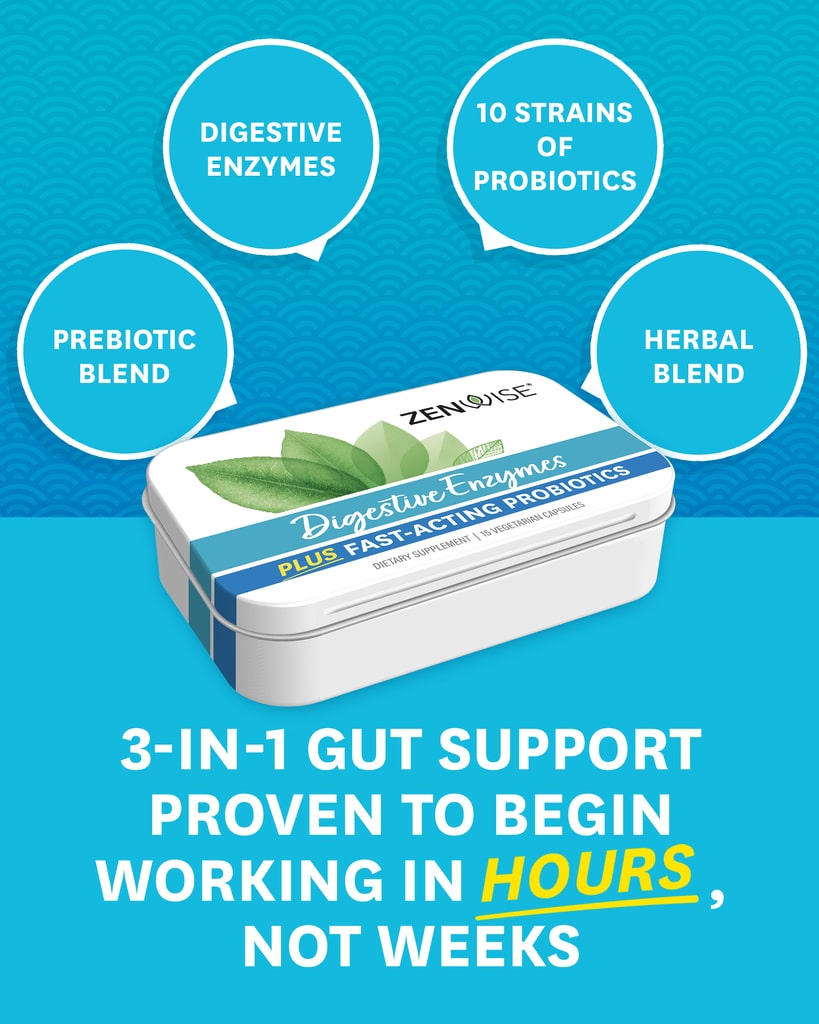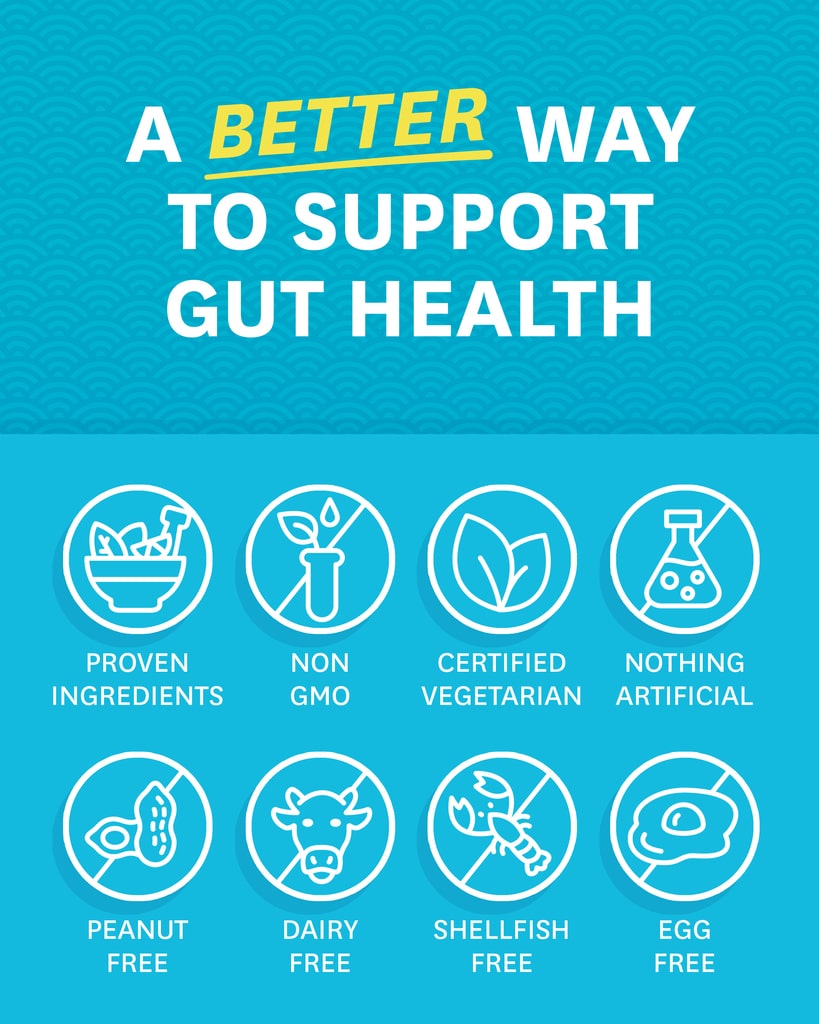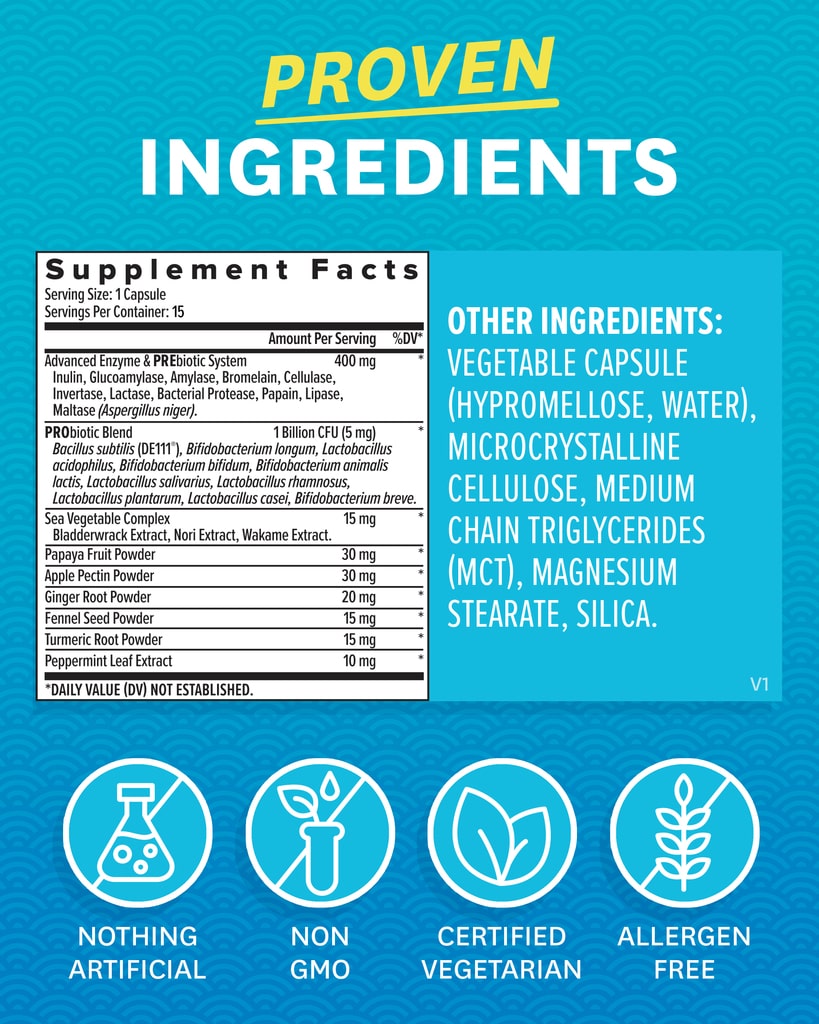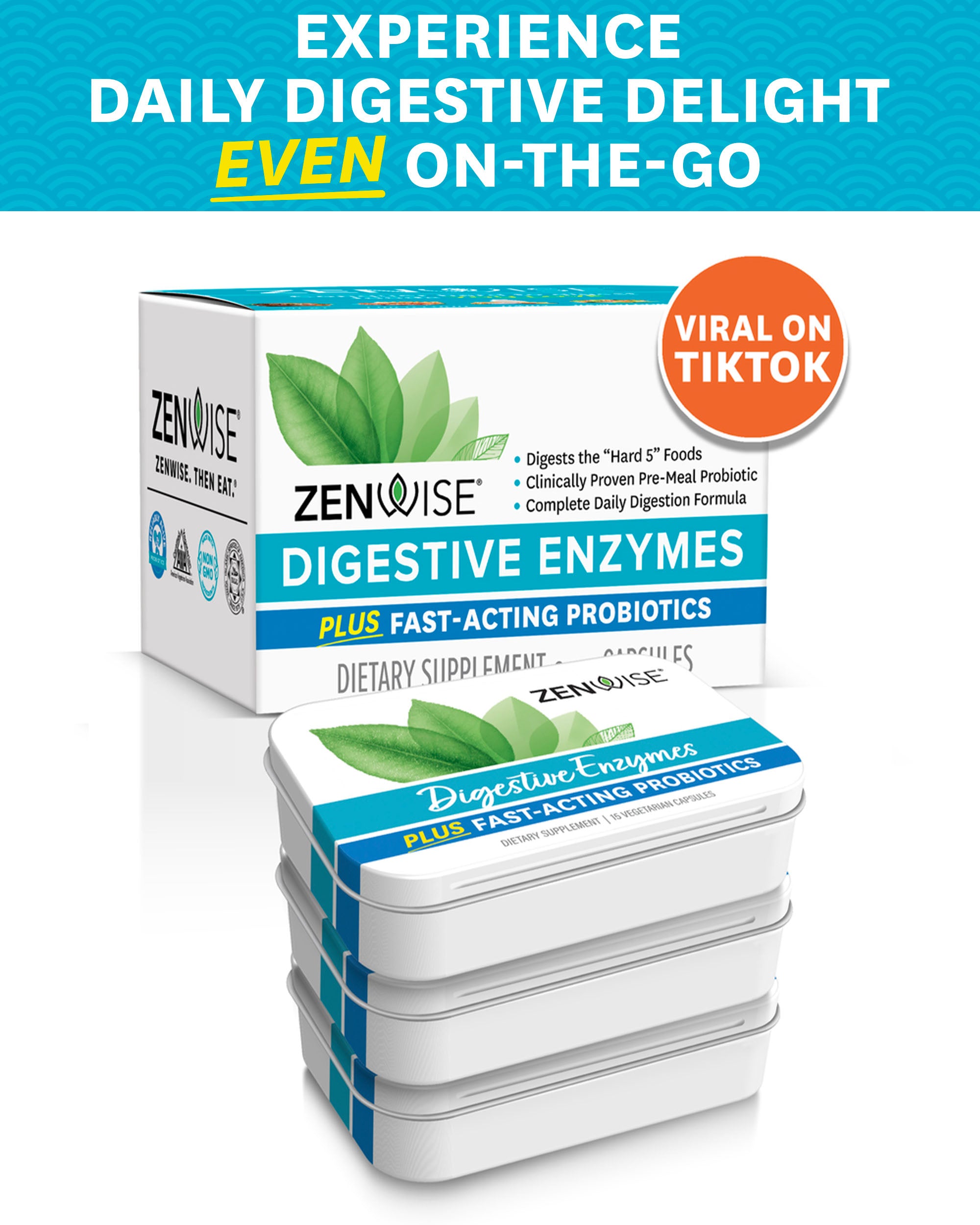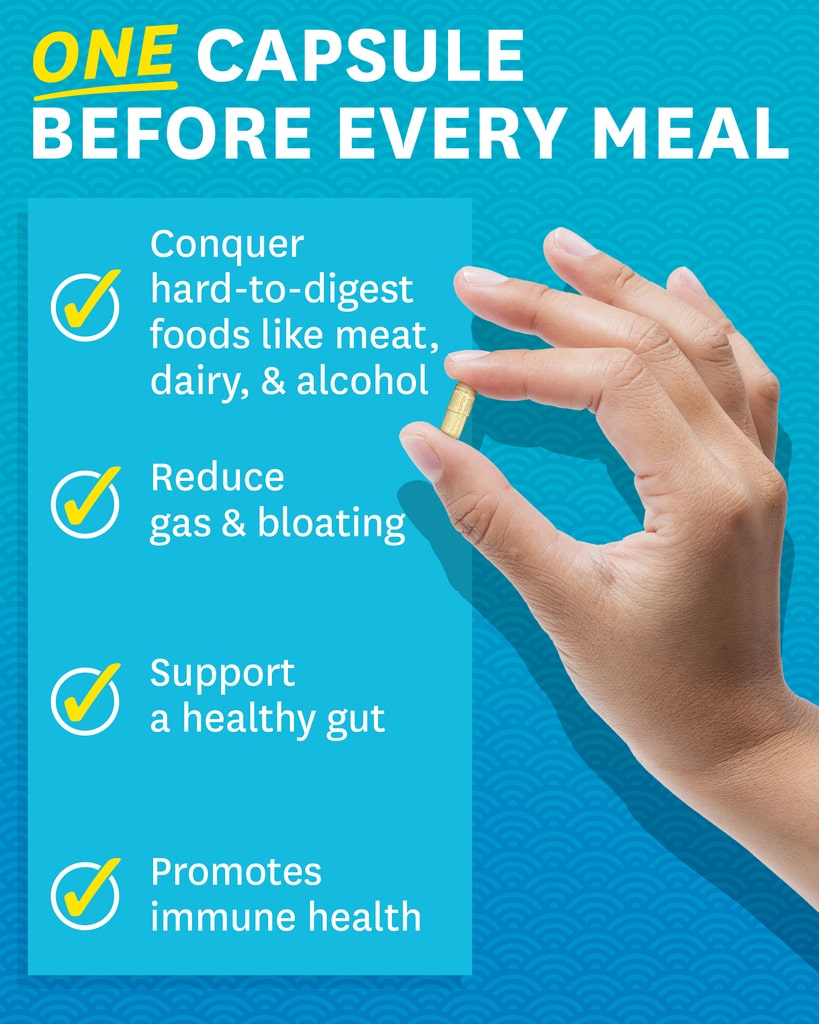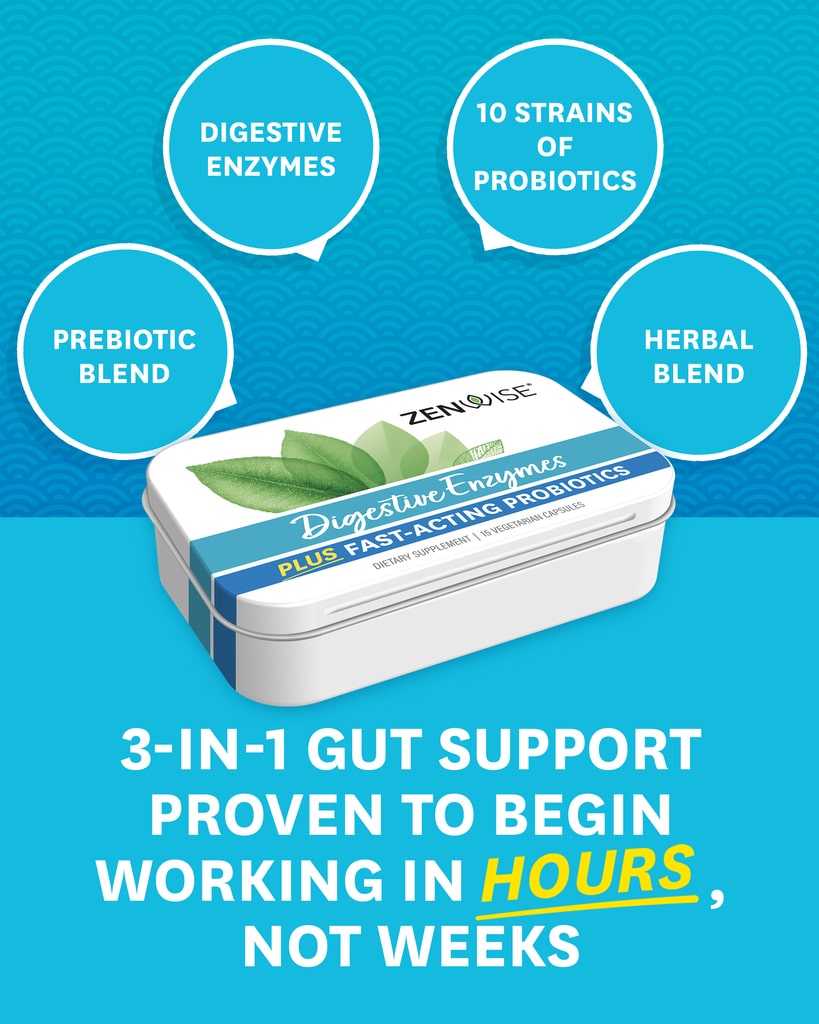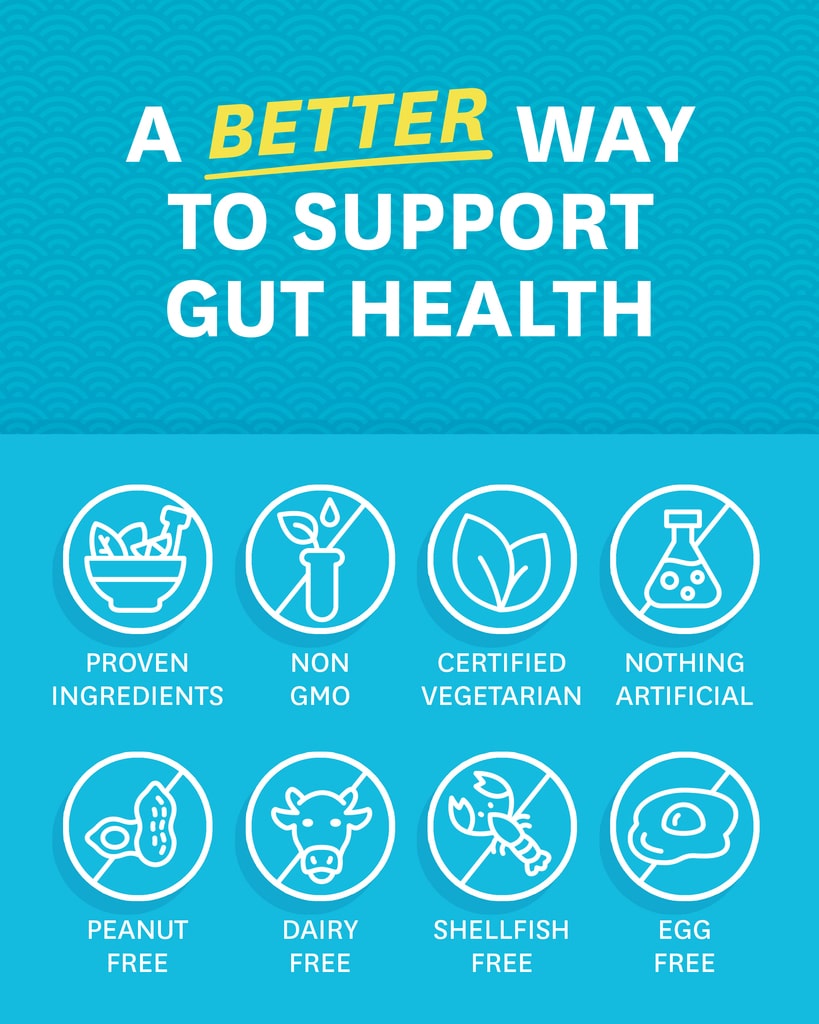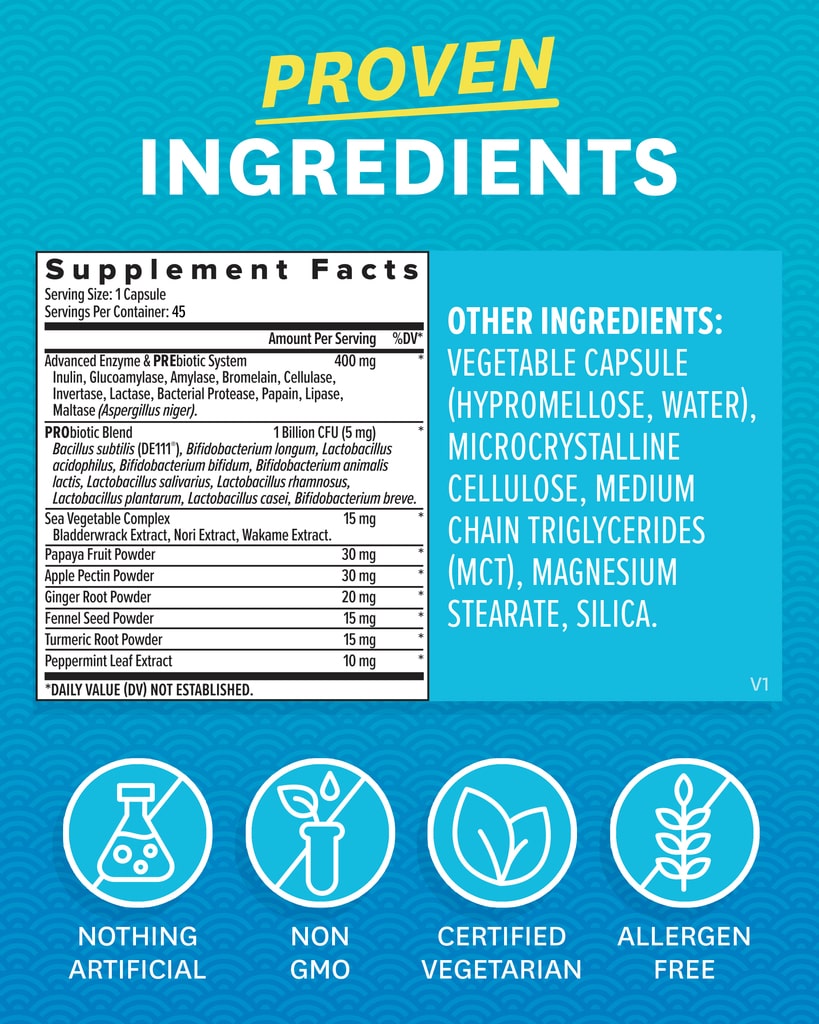 Digestive Enzymes
Plus Fast-Acting Probiotics
Our Digestive Enzymes are a plant-powered 3-In-1 gut health supplement that blends powerful Probiotics, Prebiotics and Digestive Enzymes to help women and men support their long-term gut health and find relief from bloating, gas, and digestive discomfort.
As we age our bodies reduce their production of digestive enzymes, making the foods we love harder to handle. Our Advanced Digestive Enzymes & Prebiotics Blend, probiotic non-GMO formula blend provides fast acting support so you can tackle hard-to-digest foods, allowing you to feast without fear once again.
Our Clinically Proven Reliably Alive De111 Probiotic are guaranteed to arrive alive and work within hours, not weeks. Providing your gut with the long-term support it needs for more complete digestion and a thriving immune system.
Our Botanical Blend includes Turmeric, Ginger, Green Papaya, Inulin, Apple Pectin, Bladderwrack, Fennel, and Wakame to provide your gut with the support and relief you need to achieve digestive delight.
Our Digestive Enzymes are AVA-Certified Vegetarian. No refrigeration is necessary. We suggest taking 1 capsule before each meal.


Works In Hours Not Weeks
Reduces Gas, Bloating, & Digestive Discomfort
Breaks Down Hard to Digest Foods
Proven To:

Digest Fat Up To 31% More Effectively
Digest Gluten Up To 1 Hour Faster

Supports Long Term Gut-Health
Supports Immune Health
Frequently Bought Together
Select a variant
60 - count
100 - count
180 - count
100+15 - count
15 - count
45 - count